Australian Heritage Festival 2020 – Cruises on Harman: book now!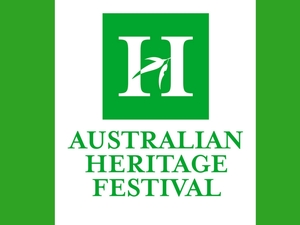 For 2020, the theme for the Australian Heritage Festival is: 'Our Heritage for the Future'.

Sydney Heritage Fleet will again be participating in the National Trust's Australian Heritage Festival for 2020 this April and May. We will be offering our very charming and engaging Sydney Harbour tours on our 1943 Motor Launch Harman!

Be quick to secure your spot as they are very popular Harman cruises!
$35 Adults | $30 SHF Members
Bookings available online now!

Sunday 19 April Seven Island Cruise – Our small motor launch Harman (c.1943) takes you close to Goat and Berry islands before a short stop at Cockatoo Island to see the historic docks. West of Cockatoo Island the tour includes Rodd, Snapper and Spectacle islands. Our guides will tell you about the various purposes Sydneysiders and some interesting visitors have used these islands for!
 
Saturday 9 May Mystery Bay Cruise – Unlike other harbour tours on ferries and cruise boats, our motor launch Harman (c.1943) focusses on the northern harbour foreshore between Bradleys Head and Balls Head, heading deeper into the bays and coves than commercial vessels can manage. Passengers will see the sites and hear the stories of the northern harbour's once extensive boat and shipbuilding and engineering enterprises; former sites of heavy industry that are now public parks and reserves; Aboriginal settlement and more.
 
Sunday 17 May Icons up Close – The Icons of Sydney Harbour cruise on a historic Sydney vessel – how fitting! Passengers will board Harman for a relaxing cruise of the Sydney Harbour and islands east of the bridge, with expert commentary on why these landmarks are icons!
 
Meeting Time 9.45am | Finish Time: 12.30pm
Click on the events below to know more.