Australian Heritage Festival 2019 – National Trust, cruises on Harman: book now!
Sydney Heritage Fleet will be participating in the National Trust's Australian Heritage Festival for 2019 this April and May. We will be offering our very charming and engaging Sydney Harbour tours on our 1943 Motor Launch Harman!
Be quick to secure your spot!
Those tours are usually run on a group booking basis for social, community and learning groups such as Probus, U3A, local history societies and clubs. Through this festival, Sydney Heritage Fleet is making it available to the public.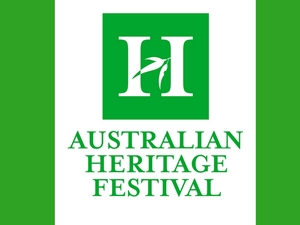 Prices start from $35.
Bookings available online now!
Saturday 20 April – Harbour North Side – Come out on a harbour cruise with a twist! You'll get to visit the northern harbour foreshore on our heritage vessel Harman which will take you to little-known or forgotten sites of colonial history, heavy industry, artist endeavour, fortifications and more…
Saturday 27 April – Ships 'n' Shore – Our heritage vessel Harman will take you on a harbour cruise to our Rozelle Workshop and Heritage Docks where passengers will disembark to see an array of our other heritage vessels and current restoration projects.
Saturday 4 May – Icons of Sydney Harbour – The Icons of Sydney Harbour cruise on a historic Sydney vessel – how fitting! Passengers will board Harman for a relaxing cruise of the Sydney Harbour and islands east of the bridge, with expert commentary on why these landmarks are icons!
Saturday 11 May – Up the Lazy River* – A 3.5hr cruise on Harman to Newington and back will expand your knowledge of the Parramatta River. See many points of interest and learn some interesting new facts. Names include Henry Searle, Putney Punt, Thomas Walker, Banjo Paterson, Bennelong, Halverson, AGL Mortlake and much more.
Saturday 18 May – Seven Islands Cruise – A cruise around the 7 Islands of Sydney Harbour west of the Harbour Bridge (some no longer islands) aboard Harman on a lovely autumn morning! This cruise includes a brief offshore visit at Cockatoo Island.
Start Time: 10am
Finish Time: 12.30pm
* Up the Lazy River finishes at 1.45pm